WordPress Full Site Editing (FSE) is an exciting development in the world of website creation and design for WordPress users. With FSE, the aim is to expand the use of blocks, which are modular content elements, beyond just posts and pages.
The goal is to bring the familiar block editing experience to all parts of a website, making it easier for users to customize and style their entire website.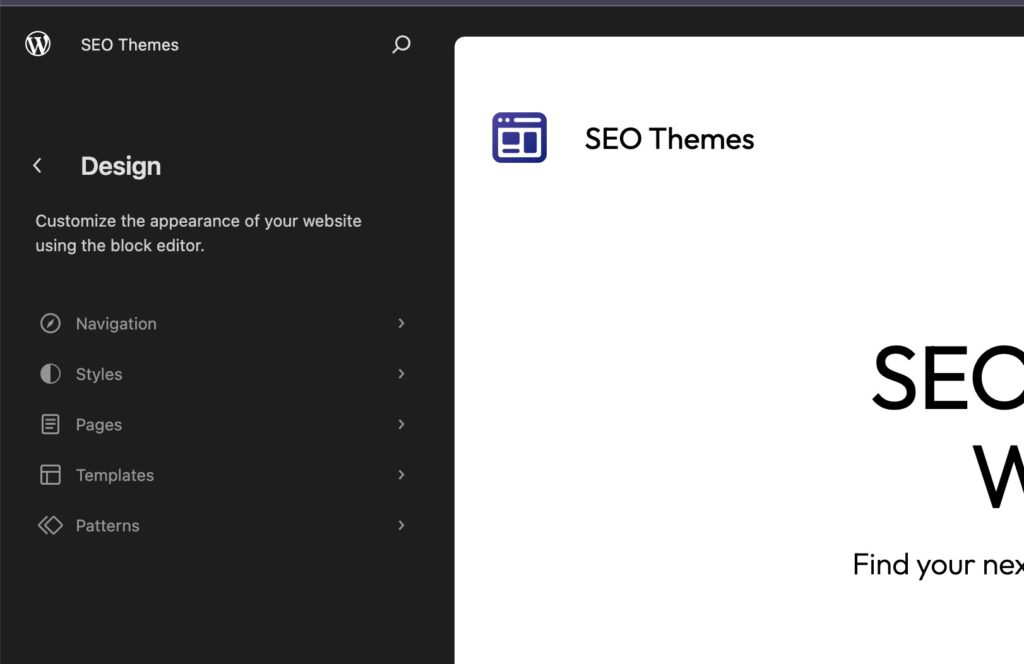 The Components of Full Site Editing
Under the umbrella of Full Site Editing, there are several sub-projects that work together to achieve this vision. These projects include:
Site Editor
The Site Editor provides a cohesive and user-friendly experience that allows you to directly edit and navigate between various templates, template parts, and styling options. It acts as a central hub for managing and customizing your entire website.
Template Editing
Template Editing provides a scaled-down direct editing experience, allowing you to easily edit, change, or create templates for individual posts or pages. This enables greater flexibility and customization in the overall design and layout of your website.
Block Theme
A Block Theme aims to create themes that are built using templates composed of blocks. This allows for seamless integration between block editing and theme customization, making it easier for users to create visually stunning websites.
Styling
The Styling feature of Full Site Editing enables users to make styling modifications across different levels. This includes making changes to individual blocks, setting theme defaults, and making global modifications to the overall appearance of the website.
Theme Blocks
Theme Blocks are a collection of new blocks that replicate the functionalities of traditional templates, such as displaying post authors or creating custom headers. These blocks provide greater flexibility and enable users to achieve their desired website design without relying heavily on coding.
Browsing
The Browsing feature enhances the overall site editing experience by allowing users to navigate seamlessly between different entities, such as templates and pages. This makes it easier to manage and organize the different components of a website.
Navigation Block
The Navigation Block is a new addition that allows users to edit the navigation menu of their website, both in terms of structure and design. This provides greater control and customization options for creating intuitive and visually appealing navigation menus.
Query Block
The Query Block replicates the functionality of the classic WP_Query, offering users additional customization options and control over how content is displayed on their website. This allows for more dynamic and personalized content presentation.
---
How to Get Started with Full Site Editing
The best way to learn about Full Site Editing is by diving in and experimenting with it yourself. You can start by ensuring the block editor is running on your site (you can't have the classic editor plugin enabled) and activating a block theme on a test site. One recommended block theme is Frost, which is available in the WordPress.org theme directory.
Additionally, if you are already using the Gutenberg plugin, you can run, test, and develop your own block themes. Block themes are themes that are built using templates composed of blocks. Detailed instructions on how to create a block theme can be found in the block theme overview and the Create a Block Theme tutorial provides a step-by-step walkthrough.
---
Full Site Editing represents an exciting evolution in WordPress, empowering users to have greater control and creativity in designing their websites. By embracing the power of blocks and exploring the possibilities of Full Site Editing, users can create visually stunning websites that truly reflect their unique vision.